Joseph DuRoss, DDS
Long Beach, CA Dentist
Joseph DuRoss, DDS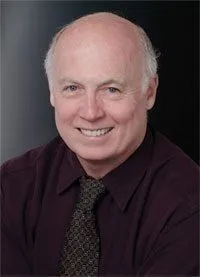 We want to improve your self confidence and appearance with a beautiful and healthy smile.
We are a cosmetically-oriented family dental practice - a place where you are not just a number but a valued patient and friend. Our mission is to provide quality aesthetic dentistry in an honest and caring manner. We use only the best, most natural-looking materials available. Patient comfort and protection is our top concern and we give individual, undivided attention to everyone we serve.
Dr. DuRoss has been practicing in the Long Beach area for over 32 years and is located in the historic Bishop Medical Building in Bixby Knolls. He is a graduate of Loyola University Dental School and stays currents in his field with yearly post-doctoral courses. He is currently taking courses in Cosmetic Dentistry, Occlusion from Las Vegas Institute (LVI), a world-renowned center for cosmetic dentistry.
The friendly office staff will make you feel like family. Dr. DuRoss' wife, Dolores, manages the office; their daughter, Mary, is the receptionist and insurance expert. Chris runs our meticulous hygiene center and has been working with Dr. DuRoss for over 20 years. And Alisia is the registered dental assistant that works directly with Dr. DuRoss. She is also fluent in Spanish and will help to make your visit comfortable.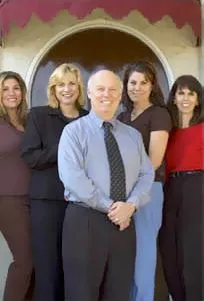 Dr. DuRoss was born and raised in Los Angeles where he went to Loyola high School and
California State University at Long Beach
. Dr. DuRoss wanted to be a dentist since he was in the sixth grade. He fulfilled that dream in 1972 when he graduated from dental school at Loyola University in Chicago.
Once you graduate from dental school your dental education is just beginning. But when you love what you do this is not a burden.
Dr. DuRoss has been trained in many areas of dentistry. This includes cosmetic dentistry, sedation dentistry, lasers, implants, root canals, dentures and dentistry for children. He has gone to special training at USC, UCLA, Lorna Linda and more recently at the Las Vegas Institute for Advanced Cosmetic Dentistry.
The Las Vegas Institute (LVI) is one of the most advanced continuing dental schools in the world. Dr. DuRoss has been educated there since 2001 and he continues that training.