Posts for: November, 2012
By Joseph DuRoss, D.D.S.
November 26, 2012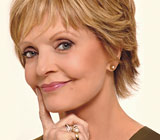 Florence Henderson, star of one of television's most beloved situation comedies, is still actively engaged in a variety of projects at 75-plus years of age. Her bright smile was part of her character as Carol Brady in The Brady Bunch, a popular sitcom that played for five seasons from 1969 to 1974. Though the show was discontinued, syndicated episodes continue to play in the U.S. and 122 other countries.
"I played Carol as the mother I always wished I had," she told Dear Doctor magazine. Her portrayal of mother and wife in a blended family with six children won her the Smithsonian Institution's TV Land Pop Culture Icon Award, which is on display in the National Museum of American History in Washington, DC.
After her successes on Broadway and in television, she was selected for numerous product endorsements, and The Wall Street Journal ranked her #5 in their top ten television endorsers based on viewer satisfaction. One of the products she endorsed was Polident, a brand of denture cleaners and adhesives. However, Henderson has revealed that she has her own natural teeth and does not wear dentures. Her advice to others who want to keep their natural teeth is to pay attention to prevention. "I think the most important thing one can do as with any health issue is prevention," she said. "Flossing, brushing, and regular dental checkups are vitally important if you want to keep your natural teeth."
When she was 22, she says, she had four impacted wisdom teeth removed at the same time. This experience made her aware of the importance of dental care, and since then she has had a checkup every six months. Wherever she travels, she says that she always has mouthwash, dental floss, toothpaste, and a toothbrush on the set.
Contact us today to schedule an appointment to discuss your questions about tooth care. You can learn more about Florence Henderson by reading the Dear Doctor magazine interview "Florence Henderson, America's Favorite TV Mom Has Many Reasons to Smile."
By Joseph DuRoss, D.D.S.
November 08, 2012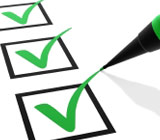 Your car comes with a maintenance manual that tells you when to get an oil change, rotate the tires, and perform other necessary tasks. By following the manual's directions you can keep your car running in good condition for many years. Too bad a manual doesn't come with your teeth and gums!
Such a manual would concentrate on a few basic tasks we call oral hygiene and teeth cleanings. Both tasks are mainly dedicated to removing dental plaque or biofilm from the surfaces of your teeth and the surrounding gums. Plaque is now referred to as a biofilm, a film composed of bacteria, that naturally forms in your mouth. Studies have shown that dental plaque causes periodontal disease (gum disease) and dental caries (tooth decay).
Tips for Daily Removal of Dental Plaque
The way you hold your toothbrush is crucial to your ability to remove plaque effectively. We recommend that you hold it in your fingertips as you would a pen or pencil. Use small motions and pressure. Brushing too hard can damage gum tissues. Use a soft bristled brush, hold it at about a 45 degree angle to the gum line and then use a gentle scrubbing motion. Studies have shown some electric toothbrushes to be more efficient at plaque removal than hand-held brushes; but in general how you use the brush is more important than what kind of brush it is.
To remove plaque deposits from the hard-to-reach areas between your teeth, floss at least once a day. Wrap the floss around each tooth surface and gently move it up and down for a few strokes, cleaning the sides of your teeth where they face each other.
You can use an antibacterial mouthrinse to get help reduce the bacterial plaque or biofilm that you missed in brushing and flossing.
The best way to make sure you are brushing correctly is to have a dental professional demonstrate for you. We would be happy to demonstrate the correct techniques in your own mouth so that you can see how it feels, and you can copy the methods we use.
Professional Maintenance Schedule
Your car needs to go into the shop from time to time for professional maintenance. Your teeth also need a regular schedule of maintenance from a professional dentist or hygienist. Over time, plaque that you do not manage to clean off your teeth accumulates and forms hard deposits called calculus or tartar. If left on your teeth these deposits cause inflammation of your gum tissues and can lead to infection, abscesses, and even tooth loss. During a professional cleaning a technique called scaling removes these substances. For more advanced forms of gum disease, root planing is used to remove deposits of calculus below the gum line.
Contact us today to schedule an appointment to discuss your questions about oral hygiene. You can also learn more by reading the Dear Doctor magazine article "Oral Hygiene Behavior."